OSTEOPATHY FOR SENIORS
For elderly patients 60+, maintaining mobility in the musculoskeletal system becomes paramount to maintain quality of life and prevent injuries from falls. With increasing age, the human body loses its self-healing powers and resistance and adaptability decrease. Age-related changes in the musculoskeletal system can occur, such as shoulder and back problems, arthrosis, shortening of ligaments, muscles and tendons and changes as a result of reduced blood circulation.
Reduced metabolism leads to digestive problems and constipation.
Or, in the case of arthritic disorders, to treat them osteopathically in such a way that the patients suffer less pain and remain mobile as far as possible.
The metabolism of the elderly patient also plays an important role, as senile patients often complain of digestive problems such as constipation.
AREAS OF APPLICATION OSTEOPATHY FOR SENIORS
age-related restriction of mobility such as stiffness and/or lack of mobility in the musculoskeletal system (pelvis, spine, shoulder)

Degenerative diseases of the spine

Degenerative diseases of the musculoskeletal system (arthrosis/arthritis)

Sleep disorders, nervousness, restlessness

Digestive problems, metabolic disorders

chronic infections, lack of vitality, disorders of the immune system
OBJECTIVE OSTEOPATHY FOR SENIORS
Osteopathic treatments can often alleviate age-related restrictions in the ability to move in old age. By mobilizing the joints, tensions that have manifested over several years can often be relieved. Structurally related pain can be relieved by osteopathy for seniors. Of course, the osteopath cannot undo degenerative changes, but the symptoms that occur can very well be alleviated.
EXPERIENCE from the practice with OSTEOPATHY for SENIORS
Experience has shown that older people respond very well to the therapeutic manual stimulation that may take place through osteopathy.
I look forward to accompanying you on your journey!
Kind regards
Michaela Wunsch
alternative practitioner & body therapist
state-approved osteopath
For legal reasons, it is pointed out that the naming of the exemplary listed areas of application can of course not be a promise of healing or the guarantee of a relief or improvement of listed disease states. The areas of application are based on knowledge and experience in the therapeutic direction presented here (osteopathy) itself. Not for each area exists a relevant number of secured scientific findings, i.e. evidence-based studies, which prove the effect or therapeutic efficacy.
CERTIFIED PEDIATRIC OSTEOPATH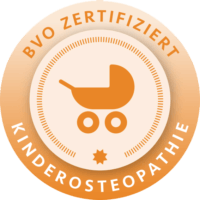 certified pediatric osteopath
tested and certified by the
Federal Association Osteopathy e.V.
MEMBER OF THE FOLLOWING PROFESSIONAL ASSOCIATIONS

Professional association for osteopaths working in the field of medicine e.V.
OSTEOPATHIE DARMSTADT - OPENING HOURS
| | |
| --- | --- |
| Monday | 08:00 – 20:00 |
| Tuesday | 10:00 – 20:30 |
| Wednesday | 9:00 – 20:00 |
| Thursday | 10:00 – 21:00 |
| Friday | 14:00 – 20:00 |
| Saturday | 12:00 – 18:00 |
OSTEOPATHIE DARMSTADT - CONTACT INFORMATION
Rheinstr. 25, Darmstadt
Germany
THIS IS WHAT MY PATIENTS SAY...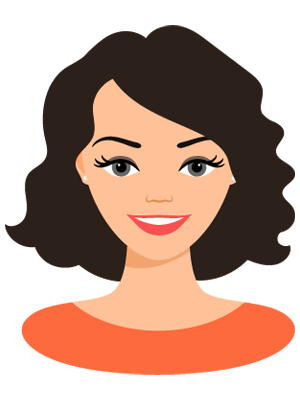 Great, very experienced and competent.
I feel very well taken care of during my pregnancy with Mrs Wunsch. Very sensitive and relaxing.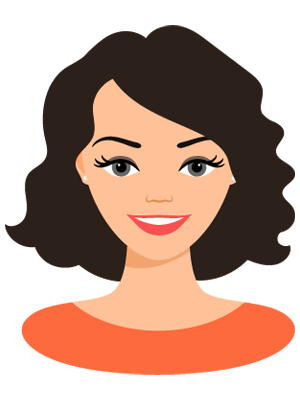 Much empathy, sensitive, competent
Ms Wunsch responds to clients with a lot of empathy. I feel very well taken care of and competently looked after here during my first pregnancy. For me and my unborn baby the optimal preparation for the birth. Thank you already for the loving, empathic support.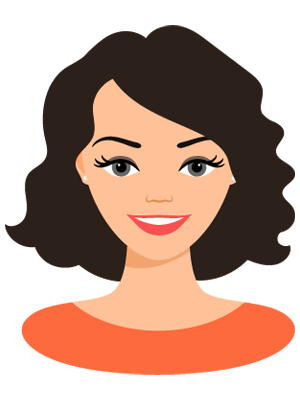 Gladly again at any time!
This is my second pregnancy and I am glad that I let Ms Wunsch accompany me during this one. She sensitively and experiencedly shows me my tensions in the pelvis and gives me good tips on how I can relax better at home. For me, no more pregnancies without osteopathic support from Mrs Wunsch. Thank you already!