Osteopathy
for pregnant women
OSTEOPATHY FOR PREGNANT WOMEN
During the course of pregnancy, your body will experience numerous changes. In the first weeks there is a rapid hormonal change, which can cause nausea, vomiting, headaches and fatigue. Osteopathy for pregnant women supports you to live through this transition phase more easily.
Later, the hormones ensure that all the tissues become softer. This is necessary so that the little person growing inside you has enough space. The softening ligaments can cause instability in the joints. This often causes back pain and discomfort in the sacroiliac joints. The entire pelvic ring becomes wider and looser, and pain in the symphysis area is also not uncommon during pregnancy. The osteopath supports and corrects the changes in the pelvic area with gentle grips and thus tries to make the adjustment easier for you.
The goal of osteopathy for pregnant women is to help your body make adjustments by using gentle craniosacral techniques to calm the autonomic nervous system.
AREAS OF APPLICATION during PREGNANCY
Nausea/vomiting

ISG - sacroiliac joint complaints
GOAL OF OSTEOPATHIC SUPPORT DURING PREGNANCY
good adaptation to the required conversion structures

To alleviate pregnancy-related discomfort

balance the muscle tone of the pelvic floor and keep it elastic

to eliminate possible movement restrictions of the pelvic girdle, the coccyx

to favourably influence the innervation of the bladder, intestine and sphincter muscles

Stabilize the circulation of mother and child and improve blood flow

Improve decongestion of water retention in the legs

relax the psoas muscle, which is important for childbirth

prevent compression of organs and vessels due to the weight of the child

to support the turning of the child into the correct birth position
Osteopathic treatment after childbirth is important and can be used to accompany the physical changes after childbirth, to promote tissue regression and pelvic floor stability, as well as to accelerate regeneration from the stresses of pregnancy. If a caesarean section has been necessary, osteopathic treatment can ensure that the scar heals well and prevent later problems caused by adhesions.
ARE THERE RISKS ARE THE TREATMENTS DANGEROUS?
Both the body of a pregnant woman due to hormones and the growing child react more sensitively to treatment techniques, so the treatment technique must be adapted accordingly. This requires a lot of experience and empathy from the therapist. A well-trained osteopath can easily implement this and will support mother and child with gentle treatment techniques and bring them into balance.
EXPERIENCE WITH OSTEOPATHY FOR PREGNANT WOMEN
In my practice I have found that most patients respond very well to osteopathic techniques, as they are very gentle and non-invasive. Many pregnant women let themselves be accompanied osteopathically on their way through pregnancy and can enjoy the time when the baby is developing in the belly in a more relaxed way.
I look forward to accompanying you on your journey!
Kind regards
Michaela Wunsch
alternative practitioner & body therapist
state-approved osteopath
For legal reasons, it is pointed out that the naming of the exemplary listed areas of application can of course not be a promise of healing or the guarantee of a relief or improvement of listed disease states. The areas of application are based on knowledge and experience in the therapeutic direction presented here (osteopathy) itself. Not for each area exists a relevant number of secured scientific findings, i.e. evidence-based studies, which prove the effect or therapeutic efficacy.
CERTIFIED PEDIATRIC OSTEOPATH
MEMBER OF THE FOLLOWING PROFESSIONAL ASSOCIATIONS

Professional association for osteopaths working in the field of medicine e.V.

Professional Association Osteopathy e.V.
OSTEOPATHIE DARMSTADT - OPENING HOURS
| | |
| --- | --- |
| Monday | 08:00 – 20:00 |
| Tuesday | 10:00 – 20:30 |
| Wednesday | 9:00 – 20:00 |
| Thursday | 10:00 – 21:00 |
| Friday | 14:00 – 20:00 |
| Saturday | 12:00 – 18:00 |
OSTEOPATHIE DARMSTADT - CONTACT INFORMATION
Rheinstr. 25, Darmstadt
Germany
THIS IS WHAT MY PATIENTS SAY...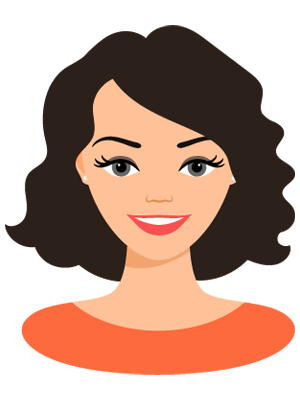 Much empathy, sensitive, competent
Ms Wunsch responds to clients with a lot of empathy. I feel very well taken care of and competently looked after here during my first pregnancy. For me and my unborn baby the optimal preparation for the birth. Thank you already for the loving, empathic support.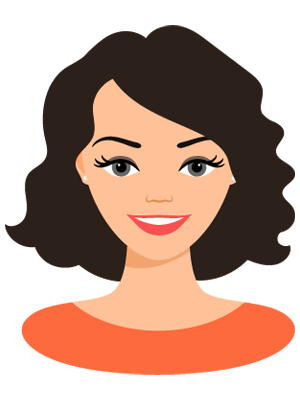 Great, very experienced and competent.
I feel very well taken care of during my pregnancy with Mrs Wunsch. Very sensitive and relaxing.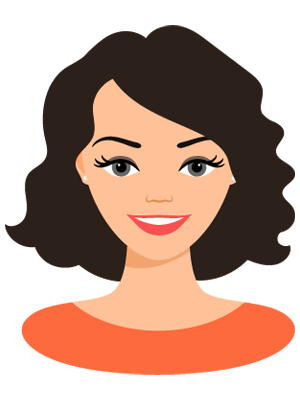 Gladly again at any time!
This is my second pregnancy and I am glad that I let Ms Wunsch accompany me during this one. She sensitively and experiencedly shows me my tensions in the pelvis and gives me good tips on how I can relax better at home. For me, no more pregnancies without osteopathic support from Mrs Wunsch. Thank you already!