OSTEOPATHY FOR CRYBABIES
If a baby cries frequently, this can have many causes. Osteopathy for crying babies tries to find and eliminate the causes of crying babies. If a newborn baby cries unusually much in the first months, it is possibly a KISS syndrome.
The KISS syndrome
The upper cervical joint-induced symmetry disorder (abbreviated KISS), which is often diagnosed by paediatricians, is a movement disorder of the upper cervical spine, which was also called torticollis in the past, and often causes complaints and abnormalities in newborns.
There are usually 2 variants of Kiss syndrome:
KISS 1: here the upper cervical joint and cervical vertebrae are so displaced and blocked that it is painful for the newborn to turn and tilt the head to one side.
KISS 2: here the upper cervical joint and cervical vertebrae are also displaced or blocked, in this case the child overextends the head backwards because of the pain.
The pressure on the baby's head before or during birth may have caused a malposition in the cervical spine, resulting in tension in the head and neck area.
When you come to my practice, I carefully feel with my hands whether the bones of your child's skull and spine are in the normal position.
Kiss syndrome Complaints
persistent crying (cry baby)

Hyperextension (overextension: C-shape)

Sensitivity at the back of the head (e.g. when dressing and undressing)

one-sided breastfeeding position

Skipping developmental stages ("crawling" is omitted)

Immaturity of the hip joints

malpositioning of the feet
Kiss syndrome - Causes
Kiss syndrome is more common when a vacuum cup or forceps was used at birth. The same applies to multiple births, caesarean sections or transferred babies.
Ideally, the children manage to compensate for the malpositions and the displacements of the cranial bones balance themselves out again after birth. If this is not the case, these symptoms can be significantly alleviated or disappear completely through early osteopathic diagnosis and treatment. In addition, possible consequential damage in pre-school and primary school children can be prevented.
In this case, the principle applies: the earlier the newborn comes to the osteopath, the better.
TRANSITION to KIDD syndrome
If the KISS syndrome is not treated, the infant usually reacts with compensation, in the final stage of which the child usually develops the more or less pronounced KIDD syndrome.(Upper Cervical Induced Dysgnosiaand Dyspraxia)
An untreated kiss syndrome can lead to these consequential damages:
Hyperactivity (ADD, ADHD and ADHDS)

writing and reading difficulties

Posture problems (children often stumble, are "clumsy")
I look forward to accompanying you on your journey!
Kind regards
Michaela Wunsch
alternative practitioner & body therapist
state-approved osteopath
For legal reasons, it is pointed out that the naming of the exemplary listed areas of application can of course not be a promise of healing or the guarantee of a relief or improvement of listed disease states. The areas of application are based on knowledge and experience in the therapeutic direction presented here (osteopathy) itself. Not for each area exists a relevant number of secured scientific findings, i.e. evidence-based studies, which prove the effect or therapeutic efficacy.
CERTIFIED PEDIATRIC OSTEOPATH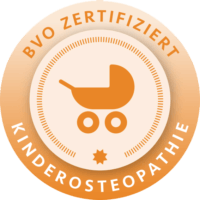 certified pediatric osteopath
tested and certified by the
Federal Association Osteopathy e.V.
MEMBER OF THE FOLLOWING PROFESSIONAL ASSOCIATIONS

Professional association for osteopaths working in the field of medicine e.V.
OSTEOPATHIE DARMSTADT - OPENING HOURS
| | |
| --- | --- |
| Monday | 08:00 – 20:00 |
| Tuesday | 10:00 – 20:30 |
| Wednesday | 9:00 – 20:00 |
| Thursday | 10:00 – 21:00 |
| Friday | 14:00 – 20:00 |
| Saturday | 12:00 – 18:00 |
OSTEOPATHIE DARMSTADT - CONTACT INFORMATION
Rheinstr. 25, Darmstadt
Germany
THIS IS WHAT MY PATIENTS SAY...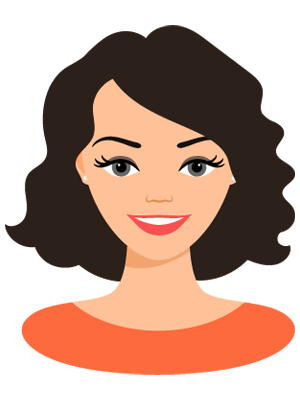 Gladly again at any time!
This is my second pregnancy and I am glad that I let Ms Wunsch accompany me during this one. She sensitively and experiencedly shows me my tensions in the pelvis and gives me good tips on how I can relax better at home. For me, no more pregnancies without osteopathic support from Mrs Wunsch. Thank you already!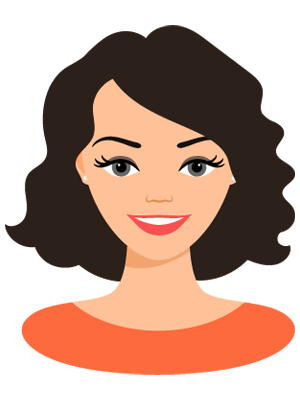 Much empathy, sensitive, competent
Ms Wunsch responds to clients with a lot of empathy. I feel very well taken care of and competently looked after here during my first pregnancy. For me and my unborn baby the optimal preparation for the birth. Thank you already for the loving, empathic support.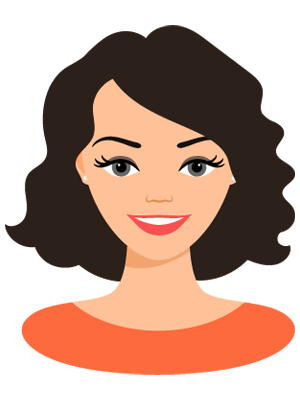 Great, very experienced and competent.
I feel very well taken care of during my pregnancy with Mrs Wunsch. Very sensitive and relaxing.