Osteopathy

for babies & children
Osteopathy for infants & toddlers
The healthy development of the child is a very complex process that is influenced by both internal and external processes. The impact of these influences are in no other stage of life as formative as in the time before, during and after birth up to puberty. It is the seemingly small problems at the beginning of life that have far-reaching consequences many years later. For this very reason, the health of your children is particularly close to my heart.
The child's tissue is still very soft and growing, so it can adapt and develop very quickly to the necessary changes. This equally means that the child's tissue is easily irritated and very vulnerable. For this reason, the treatment of infants and children requires specific treatment techniques and great empathy.
Pediatric osteopathy is the best investment in your child's health and development!
BIRTH DREAMATA - how they are created
The path into life begins for every newborn with its first trauma.
The forces acting on the still unborn child during birth are enormous and unimaginable. The bones of the skull shift and bend in the narrow birth canal. The enormous pressure that acts on the child even causes the head to temporarily take on other shapes. Individual nerves or the entire nervous system can be impaired in their function. This in turn can lead to disorders of muscles and organs. From the osteopath's point of view, allergic diseases can also have their cause in the birth process.
Precisely because this birth process places such high demands on the still unborn, nature has given the tissue a high degree of flexibility. However, if this threshold of durability is exceeded, serious consequences can occur for the newborn.
Many of these consequences can already be recognised immediately after birth. Increased crying, difficulty swallowing, weak sucking, one-sided head position of the child and much more can indicate birth trauma.
If you notice any of the above signs in your child, an osteopathic examination and treatment may be useful. As an osteopath, this gives me the opportunity to set impulses with gentle touches that activate your child's strong self-healing powers. The earlier this takes place, the better. The result is that often only very few osteopathic treatments are needed to correct the disturbing tensions. The baby, "balanced" by the treatment, then absorbs the daily stimuli undisturbed, which immensely promotes the optimal sensory and motor development of your newborn.
I will specifically examine the skull, spine and pelvis for any sprains or strains your child may have suffered during birth.
Lack of space during pregnancy can also be the cause of sprains and strains. In this way I detect disturbances in the flow of the systems and set impulses for "relaxation" so that the self-healing powers are activated.
AIM OF EARLY OSTEOPATHIC TREATMENT
Avoid late effects
Other disorders caused by birth remain hidden at first, they manifest themselves only in the course of time. Thus can
retarded motor development
Impaired vision and hearing
Behavioural problems
Concentration problems
Spinal curvatures
Asymmetries like the KISS syndrome
late effects of untreated birth trauma.
One of the biggest circulating misconceptions is:
It'll grow out of it.
and has far-reaching effects on the development and health of your child!
With precise knowledge of anatomy and the gentle techniques of osteopathy (especially the craniosacral techniques), I try to sense and release disharmonies in the movement processes. In this way, compressed structures can be freed and blockages released. The primary goal is not the optical correction but the structural correction. The tissue is given back the mobility to be able to react appropriately to external stimuli.
My recommendation from years of experience in the field:
even with inconspicuous children an osteopath should be consulted at an early stage. Ideally, the first visit to the osteopath should take place immediately after birth. But also at any other age, osteopathic diagnosis and osteopathic treatment is an investment in the development and health of your child. I will be happy to discuss which therapy is most appropriate for your child during a visit to my practice.
I look forward to accompanying you on your journey!
Kind regards
Michaela Wunsch
alternative practitioner & body therapist
state-approved osteopath
For legal reasons, it is pointed out that the naming of the exemplary listed areas of application can of course not be a promise of healing or the guarantee of a relief or improvement of listed disease states. The areas of application are based on knowledge and experience in the therapeutic direction presented here (osteopathy) itself. Not for each area exists a relevant number of secured scientific findings, i.e. evidence-based studies, which prove the effect or therapeutic efficacy.
CERTIFIED PEDIATRIC OSTEOPATH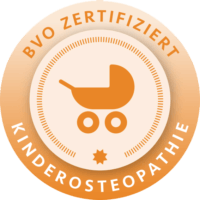 certified pediatric osteopath
tested and certified by the
Federal Association Osteopathy e.V.
MEMBER OF THE FOLLOWING PROFESSIONAL ASSOCIATIONS

Professional association for osteopaths working in the field of medicine e.V.
OSTEOPATHIE DARMSTADT - OPENING HOURS
| | |
| --- | --- |
| Monday | 08:00 – 20:00 |
| Tuesday | 10:00 – 20:30 |
| Wednesday | 9:00 – 20:00 |
| Thursday | 10:00 – 21:00 |
| Friday | 14:00 – 20:00 |
| Saturday | 12:00 – 18:00 |
OSTEOPATHIE DARMSTADT - CONTACT INFORMATION
Rheinstr. 25, Darmstadt
Germany
THIS IS WHAT MY PATIENTS SAY...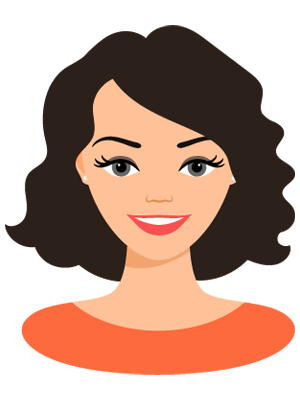 Great, very experienced and competent.
I feel very well taken care of during my pregnancy with Mrs Wunsch. Very sensitive and relaxing.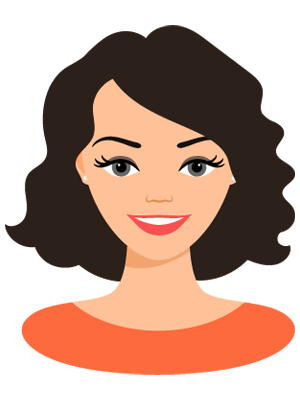 Gladly again at any time!
This is my second pregnancy and I am glad that I let Ms Wunsch accompany me during this one. She sensitively and experiencedly shows me my tensions in the pelvis and gives me good tips on how I can relax better at home. For me, no more pregnancies without osteopathic support from Mrs Wunsch. Thank you already!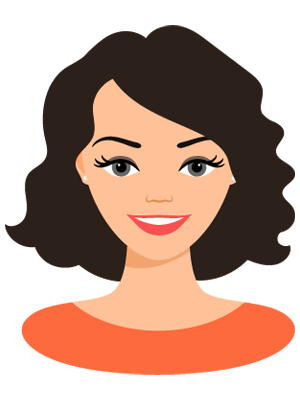 Much empathy, sensitive, competent
Ms Wunsch responds to clients with a lot of empathy. I feel very well taken care of and competently looked after here during my first pregnancy. For me and my unborn baby the optimal preparation for the birth. Thank you already for the loving, empathic support.