OSTEOPATHY FOR ADULTS
In the course of our lives we are exposed to many stresses. Whether it is job stress, emotional stress, physical trauma such as accidents or surgeries, or the loss of loved ones, everything affects our bodies. In today's society it has become difficult to live a balanced life. Everywhere, whether in our professional or private lives, we are always asked to give our all. Due to the high level of technology, we are exposed to an enormous amount of information on a daily basis. Even in our free time we hardly get any rest. Often the body is no longer able to compensate for this constant tension in our bodies and to remain in balance. It reacts to this imbalance with pain and illness. Illness means that our body - consisting of 3 systems - is out of balance. The harmony between "movement system" - "organ system" and "cranial-cruciate system" in adults is elementarily important for the vitality of the complete organism.
In such phases of life, when stress dominates us and our everyday life, it is important and sensible to have regular check-ups for preventive health care and to make sure that our body remains in balance.
FIELDS OF APPLICATION OSTEOPATHY FOR ADULTS
chronic pain and restricted mobility of the spine and joints

Dizziness and ringing in the ears

ISG - sacroiliac joint complaints

Complaints after operations, accidents, falls

Compensation of neurovegetative disorders (irritable stomach, irritable bowel)
GOAL OF OSTEOPATHY FOR ADULTS
The aim of osteopathic treatment is to detect and resolve irregularities in tissue tension, to improve the patient's state of health and overall vitality. Osteopathy for adults deals with the cause of the symptomatology. The 3 body systems are brought back into balance and harmony, thus setting impulses for the self-healing powers.
Find it, fix it, leave it alone...

loosely translated:
track down the problem, treat it, and then leave it alone.
This is the principle of the father of osteopathy: Andrew Taylor Still.
Osteopathic treatment often affects all levels of the organism: skeleton, musculature, organs, vessels, nerves, metabolism, hormones and even the psycho-emotional level. The treatment is for the most part gentle and painless and is usually found to be very pleasant by my patients.
The number of treatments required for adults varies greatly. Overall, adults usually take longer to re-regulate the body than children do. The best example of this is how quickly a child's bone heals compared to a broken bone in an adult.
In addition, life-experienced people have already experienced much more trauma. Every fall, every operation, every accident and every emotional injury is stored in the body. All these traumas leave their mark on the body in the form of tension. The body system is challenged with every shock and injury and compensates with tension in the tissues.
You can find more information about the treatment process here: FAQ
There is much to do! Let us begin!
I look forward to accompanying you on your journey!
Kind regards
Michaela Wunsch
alternative practitioner & body therapist
state-approved osteopath
For legal reasons, it is pointed out that the naming of the exemplary listed areas of application can of course not be a promise of healing or the guarantee of a relief or improvement of listed disease states. The areas of application are based on knowledge and experience in the therapeutic direction presented here (osteopathy) itself. Not for each area exists a relevant number of secured scientific findings, i.e. evidence-based studies, which prove the effect or therapeutic efficacy.
CERTIFIED PEDIATRIC OSTEOPATH
MEMBER OF THE FOLLOWING PROFESSIONAL ASSOCIATIONS

Professional association for osteopaths working in the field of medicine e.V.

Professional Association Osteopathy e.V.
OSTEOPATHIE DARMSTADT - OPENING HOURS
| | |
| --- | --- |
| Monday | 08:00 - 20:00 |
| Tuesday | 10:00 - 20:30 |
| Wednesday | 9:00 - 20:00 |
| Thursday | 10:00 - 21:00 |
| Friday | 14:00 - 20:00 |
| Saturday | 12:00 - 18:00 |
OSTEOPATHIE DARMSTADT - CONTACT INFORMATION
06151 15 90 911

Rheinstr. 25, Darmstadt Germany
THIS IS WHAT MY PATIENTS SAY...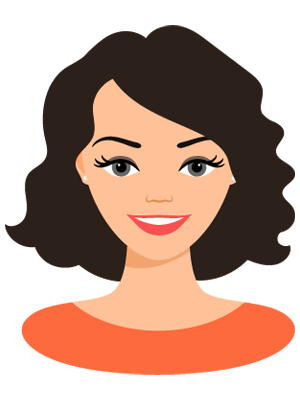 Great, very experienced and competent. I feel very well taken care of during pregnancy with Mrs Wunsch. Very sensitive and relaxing.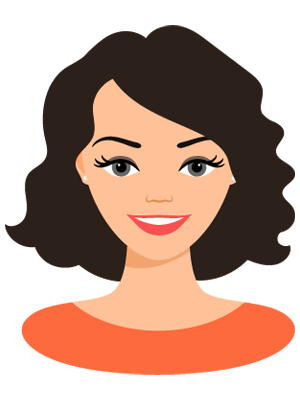 Much empathy, sensitive, competent. Ms. Wunsch responds to clients with a great deal of empathy. I feel very well looked after and competently cared for here during my first pregnancy. For me and my unborn baby the optimal preparation for the birth. Thank you already for the loving, empathic support.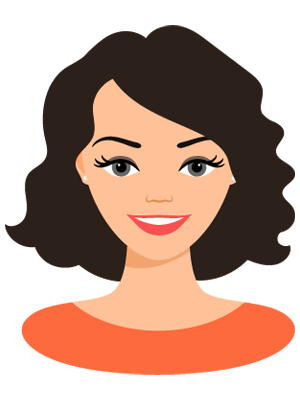 Gladly again at any time! This is my second pregnancy and I am glad that I let Ms. Wunsch accompany me during this one. Sensitive and experienced, she shows me my tensions in the pelvis and gives me good tips on how I can relax better at home. For me: no more pregnancy without osteopathic support from Mrs. Wunsch. Thank you already now!